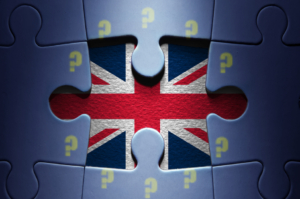 Added on June 11th 2016
Brexit or Bremain – How it Might Affect House Prices
Everyone accepts that house prices will fall if there's a Brexit – it's a mainstay of the campaign on both sides. People with property don't want it to happen and those looking to get onto the ladder can't wait.
This drop in prices will be caused by either a fall in demand from overseas buyers or by a rise in interest rates, which will deter many UK-based buyers.
The Treasury has said that there could be a fall of between ten and 18% in as little as two years, while other experts expect a fall of as much as 25%. Brexiters are blaming immigration for the rise in house prices while Bremainers are asking homeowners to look after their investments by voting "in".
It ain't necessarily so
Wellesley Finance commissioned a YouGov survey and found that out of the voters who believe prices will fall, around 60% of them think it'll take five years for prices to come back, with 29% fearing a slump of ten years or more.
However, younger voters think that a Brexit will make houses even more unaffordable.
Property expert Russell Quirk of online estate agent eMoov claims that the price-fall argument is wrong and that prices will rise whatever happens after the referendum.
Shortfall
He says that successive governments since the 1950s have failed to provide the UK population with enough new houses, with each year seeing a shortfall of around 100,000 homes.
Even if all immigration – EU and non-EU – stopped, the UK's population growth and the increase in life expectancies would still be too fast for house-building programmes to catch up. Additionally, around 25% of UK households have just one person in them. This all adds up to more demand than supply, which can only ever mean price rises.
International estate agent JLL claims that overseas investors will find the UK even more attractive after a Brexit, as the pound will lose value, leading to a rise in foreign buyers – some from outside the EU – which is a huge irony for Brexiters.
« Back to Latest News