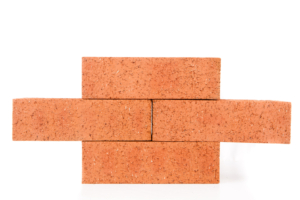 Added on October 3rd 2016
Brexit? Bricks-it, More Like. The UK Has a Brick Deficit Disorder!
The National Council of Estate Agents (NAEA) recently compiled, with the help of the Centre for Economics and Business Research (CEBR), a report that revealed the UK's 1.4 million bricks deficit. This number is the equivalent of the bricks needed to build all the homes in Leicestershire, or 3,090 Manchester Town Halls.
This shortage has been one of the factors behind the last decade's house price rises, according to the report, as the supply of houses falls far short of demand.
The political will to build new houses might be there, but there's still the slight problem of this severe brick shortage! The overall shortfall of housing units is thought to be around 264,000 properties, and with each property needing, on average, 5,180 bricks, it's pretty clear that this brick deficit must be filled, and fast.
Brexit won't help
Brexit may or may not mean Brexit, but it could also mean an even shorter supply of bricks, as most of the raw materials – clay and cement – came from the EU last year. The UK will need some peachy trade deals if it's to secure a steady supply of building blocks, although this shortage has been an issue for a long time, with brick stocks falling between 2008 and 2013.
Building delays
Two thirds of small and medium construction companies faced waits of two months for new bricks in 2015, with a quarter waiting twice as long. Even worse, 16% of companies had to wait for up to eight months for these vital supplies.
One of the reasons behind this deficit is the slowdown of construction in the UK since the 2008 recession. There's also the fact that UK houses are now only half the size they were 100 years ago, with a sharp reduction of 9% in the last decade alone. Smaller families and steep price rises mean many people settle for a smaller house.
Whatever the reasons behind this shortage, it's obvious that Theresa May and her government must make some big changes if they're to reach their target of 1,000,000 new homes by 2020.
« Back to Latest News