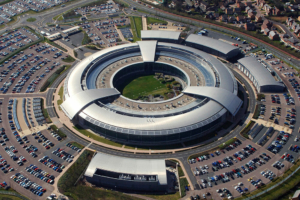 Added on June 25th 2019
If you're about to join the 6,000 or so people working at GCHQ, then you'll most likely be moving to Cheltenham. Cheltenham may already be familiar to you or you may have no idea at all about the place. As any town or city, this hub of the Cotswolds has some downsides, but let's focus instead on the good bits. Five good bits, to be precise.
Cheltenham has some serious history
Although it's been inhabited since the Anglo-Saxon period, Cheltenham became famous in the 18th Century after a spring was found to offer mineral-rich water. This signalled the transformation of Cheltenham into a spa town, which meant something of an uptick in the local economy as the wealthy flocked there for their rest-cures and healing waters. You can (if you're feeling brave enough) head to the Pittville Pump Rooms to try the water. Or you could just stroll through the nearby Imperial Gardens, checking out the flowers and the statue of Gustav Holst, who was born at Clarence Road in the town in 1874.
It has amazing architecture
You can see the development of Cheltenham from a market town to a famous spa town in its architecture. You have cosy little artisanal Cotswold cottages within the same postcode as impressive Regency crescents and townhouses. This makes Cheltenham a relatively diverse and trendy place to live, especially when you factor in the gorgeous countryside that's pretty much on the doorstep.
There are some great schools
Cheltenham has some famous independent schools, including Cheltenham Ladies' College, Cheltenham College and Dean Close. There's also Pates Grammar, one of the UK's top grammar schools, as well as some Ofsted-rated outstanding state schools like Fairford C of E Primary.
You can visit lots of bars and restaurants
There's a wealth of restaurants in Cheltenham, including the recently-opened Ivy, as well as The Daffodil, which is housed in an old 1940s cinema building. The pubs are friendly too, so head to The Beehive and The Retreat for a quick drink, or the Montpellier Wine Bar for a more upmarket experience. Cheltenham natives are very approachable, so just get talking and you'll soon have some new friends.
The Cheltenham Races
Every March racing fans make their way to Prestbury Park in the town for this famous National Hunt Gold Cup week. The town is essentially invaded by lively racegoers and the atmosphere is unforgettable. Remember this, however, if you have to commute through the middle of town!
« Back to Latest News