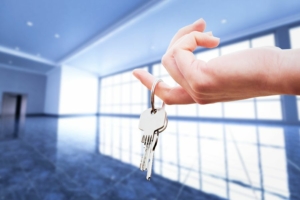 Added on August 8th 2018
Shared Ownership is one of the government's biggest housing policies. Introduced by ex-Chancellor George Osborne in 2013, it's still in force, but it looks like only a quarter of Millennials know anything about it, according to research by advice service TotallyMoney.
There's a clear knowledge gap
Just 28% of the 18-24 age group know what Shared Ownership is, even though it's aimed at them! It's essentially a halfway-house (pun intended) between buying and renting, but despite the initiative's aims, only 6% of the survey respondents used Shared Ownership to get onto the property ladder.
Across the demographic, just 19% of home buyers have used a government initiative to buy a home since 2008, even though there's been lots of fanfare and publicity.
People don't feel the benefit
Although 40% of first-timers say they need help from friends and family to buy, only a fraction actually uses the government help that's available. It seems that they don't know what the various schemes can do for them.
Even when the Shared Ownership scheme is explained to them, 38% of buyers say they wouldn't consider using it, with many expressing worries about hidden fees.
Of the people who did take up Shared Ownership, around 80% didn't understand what it actually entailed, with some not understanding what leasehold meant! This is despite the fact that all Shared Ownership properties are leasehold.
What is Shared Ownership?
Shared Ownership is part of the Help to Buy initiative and it helps first-time buyers to purchase their first home. Around 200,000 people live in such properties.
Buyers purchase a share of the property – 25% to 75% – with a mortgage or outright and then they rent the remainder. Not-for-profit housing associations sell these properties and because they're leasehold, the buyers are responsible for service charges and ground rents.
A bigger slice
Over time, buyers can increase their share of the property to 100% if they want, which means they own the lease. By starting off with a proportion of the property, they only have a relatively small deposit and mortgage to secure.
Not everyone's eligible
Only households earning less than £80,000 per year (£90,000 in London) can apply and the buyers must be first-timers, people who sold a property and can't afford to get back on the ladder or Shared Ownership residents looking to move.
The advantages
Shared Ownership makes getting on the property ladder more affordable, as buyers can start with as little as 25% of the property. The deposit required is also only, say, 5% of the share. Rents are typically cheaper than those on the open market, too, at around 2.75% of the value of the rented proportion.
The disadvantages
The buyers don't officially own a share of the property until it's at 100%. They're on an assured tenancy for the length of the lease and get a share of the sale price if the freeholder decides to sell, but ultimately, it's the freeholder who owns the property.
Residents are also 100% responsible for service charges, maintenance, utilities and similar costs. This needs to be factored in when people work out their affordability.
« Back to Latest News