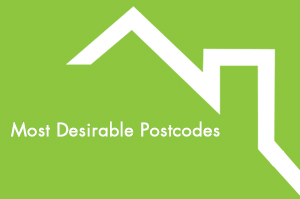 Added on October 10th 2014
If you are planning on relocating, you will need a top estate agency on your side like Elliot Oliver. Searching for the perfect home has become increasingly competitive, especially when it comes to the top offerings. If you are wondering which towns in the UK truly have it all and are the most talked about places, a recent study done by Royal Mail will shed more light. This study shows exactly which postcodes are the most desirable and has become the most popular with residents that are interested in changing their addresses.
In collecting the data needed in order to evaluate each postcode, the firm looked at opportunities for employment, the quality of education and health, rates of crime and affordability of housing. When postcodes across England, Scotland and Wales were compared, there were several postcodes that stood out well above the rest. For England, the postcodes:
Tidworth, Wiltshire (SP9)
Yateley, Hampshire (GU46)
St Bees, Cumbria (CA27)
Middlewich, Cheshire (CW10)
Earley, Berkshire (RG6)
came in as the top five. For Scotland:
South Glasgow (G44)
Erskine, Renfrewshire (PA8)
Largs, Ayrshire (KA30)
Menstrie, Clackmannanshire (FK11)
Port Askaig, Isle of Islay (PA46)
make up the top five desirable postcodes. For Wales, the top five most desirable postcodes were:
Brynteg, Isle of Anglesey (LL78)
Llantwit Major, Vale of Glamorgan (CF61)
Llanidloes, Powys (SY18),
Caldicot, Monmouthshire (NP26)
North West Swansea, West Glamorgan (SA4).
In addition to the fact that these locations all rank highly in employment, education, low crime and impact on the health, they also rated highly in other ways. In these top towns, the rates of homelessness and household overcrowding are extremely low. Residents of these areas benefit from ease of access to local services and excellent environmental surroundings.
While the Royal Mail study might help you narrow down your decisions for your next property, it can be difficult to figure out whether you should really get into that area right now. In the UK, property markets can become red-hot quickly and die-down just as fast. This means that advice on real estate from a qualified professional is more important than ever if you want to make sure that you are making the right decision.
If you are considering one of these areas for your next property, you will need to have experienced agents on your side. When it comes to buying or letting property in the UK, it really is possible to have it all. But how will you be able to find the right property at the right price? If you are selling, how do you know that now is the right time if you are living in one of these areas?
The property experts at Elliot Oliver have a combined industry experience of 30 years and have the market expertise you need to know about any of these exclusive locations. From our offices in Cheltenham, we can work with you to find the perfect property deal for you in the town of your choice.
« Back to Latest News