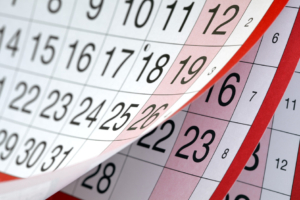 Added on August 21st 2015
What's the Best Time of Year to Buy?
If you're looking to buy your first property in the next few months, or even some time in 2016, you'll be watching the interest rates and house price fluctuations with a keen eye. You also need to understand and recognise the behaviour of fellow house-hunters.
History tells us that there's a set pattern to buying behaviour throughout the year. There's always a lull in interest and sales, as well as a boom period, so if you're canny you'll jump in during the slow periods.
Winter blues
December and January are lull periods – the cold and dark puts people off from viewing and gardens don't look at their best. There are fewer people looking at houses, which means they can put in lower offers as there's less competition. September is another slow month, with many people on holiday, just back from holiday, or settling the kids back into school.
This pattern is fairly constant despite the numbers, so it's reliable. If you're looking to buy now, maybe wait until Christmas to start looking around, although you'll need to watch the Bank of England for announcements on interest rate rises.
Choose your region wisely, too
Prices were stagnant in the East Midlands and the North East, while in the East and Yorkshire & the Humber prices fell by 1.4pc and 1pc respectively.
House prices are still rising nationally, but slowly, with areas like the West Midlands seeing rises of up to 1.7 per cent. London had rises of 1.2 per cent, although prices in some areas fell slightly. In the south east prices rose by just 0.3 per cent, whereas the North East and the East Midlands stagnated. There were price falls in Humberside and East Anglia – but only of around 1 per cent.
If you're looking to move to an area of slow growth or even price falls, then the next few months are really a golden time to make it happen.
« Back to Latest News