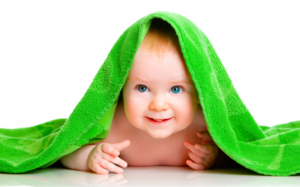 Added on April 24th 2015
Why Cheltenham is the UK's Best Place to bring Up Your Baby
Cheltenham has yet again made it to the top of the Telegraph's list of the top 20 places in the UK to raise a family. The influential newspaper compiles its list every year and the popular Cotswold spa town is a regular winner.
The Telegraph list looks at factors like proximity to nature, quality and cost of housing, standards of schools and child-friendly amenities and activities. The ease of getting to big cities like London also counts, as does a low crime rate and the variety and quality of sporting activities on offer to residents and their children.
The town took the top spot just ahead of North Norfolk and Stamford in Lincolnshire and it's probably Cheltenham's proximity to London, Oxford, Bristol and the South Coast that has swung it again.
Not that there isn't plenty going on within Cheltenham, of course – the town is home to the world-famous racing festival which happens every March. If you're not fond of a flutter then there are lots of other events to visit with your children, including the Cheltenham Jazz, Science, Music and Literature festivals in spring, as well as the Food and Drink Festival and the Wychwood music festival.
Of course it's not all about partying – the kids need to go to school and the adults need to go to work – so it's a good job that Cheltenham has a booming mini-economy and some great schools. The town has quite a few major employers, like GE Aviation, Renishaw and GCHQ and on the whole Cheltenham residents earn salaries above the national average.
House prices are, as you'd expect, above average as well, but not scarily so, with a decent three or four-bedroomed house coming in at under £500,000. Properties tend to get more expensive as you get further from the centre, and there are many new developments for buyers to look at.
Most of the town's primary schools are well-considered by Ofsted, with Leckhampton Church of England and Wardhampton primary schools among the very best in town. There was recently talk of Cheltenham schools becoming oversubscribed, but this appears not to be the case. In any event the town's private schools are also highly-regarded, with yearly fees being less than the more expensive places in London or Oxford.
Cheltenham is a green place to live and bring up a family, too, with easy access to big parks and, outside the town, the Cotswolds if you have a family of keen walkers. Road and rail links make it easy to travel to Wales, the South Coast and the South West of the UK. The town is also well-known for its green initiatives, including a city farm and a furniture recycling project.
While no town or city is without wrongdoers, Cheltenham has a lower-than-average crime rate, with 66 incidents of crime per 1,000 people, compared to 75 per 1,000 for Gloucester and 92 per 1,000 in Oxford. Most offences involved anti-social behaviour, shoplifting and theft, with reassuringly few violent or serious offences being committed.
« Back to Latest News