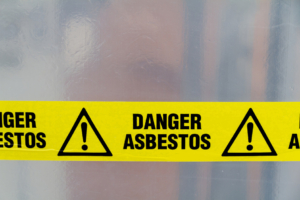 Added on October 16th 2015
For years now the received wisdom, when someone was about to put their home on the market, was that they should paint everything white. Everything. If it didn't move, it got a lick of vibrant white. There was method in this blizzardy madness, because buyers don't want to view a house with an "interesting" colour scheme and have to think about the redecorating costs. Additionally, white photographs well and can make a good first impression online or in a brochure.
The downside of white, however, is that it can photograph too well and look bleached-out or sterile. During viewings, white can also look sterile and cold, unless it's showing up every tiny scuff, that is. No, these days, there are alternatives to white, and here are a few.
Stay neutral
Creams and very light beiges look great in online and hard copy photos, which is good news, as estate agent websites and offices are the first places people look for new homes! These colours are best suited to living spaces, though, so people don't feel too intimidated or rushed into redecorating. Bathrooms and kitchens can be a bit bolder.
Down to earth
Shades of brown, green, tan, red and orange are natural and inviting. If the living and dining rooms are quite spacious, these colours can work well, especially with wooden or stone floors. In smaller rooms, use these colours as feature walls or accents.
Mellow yellow
Yellows are ideal for kitchens, especially if they get a lot of sunlight. Shades of yellow make people feel adventurous and playful, which is just right for a busy kitchen. Alongside reds and oranges, yellows make people think of food and so it's perfect for stimulating appetites and creativity.
Sing the blues
Some rooms need to have a relaxing feel to them – a child's bedroom, or a study, for example. Cool, light blues will offer just that. If a room gets a lot of light, then a sky blue shade can make people think they're out in nature rather than indoors. Darker blues add an impressive touch if used as accents, but it's easy to go overboard and end up with a gloomy or forbidding look.
Natural browns
Care is needed here, as too much brown, or shades that are too dark take rooms back to the 1970s. Stick to sandy shades, or bronzes for a comforting, cosy feel to a living space. This part of the palette doesn't work in bathrooms or kitchens, as it can look grubby or depressing.
« Back to Latest News